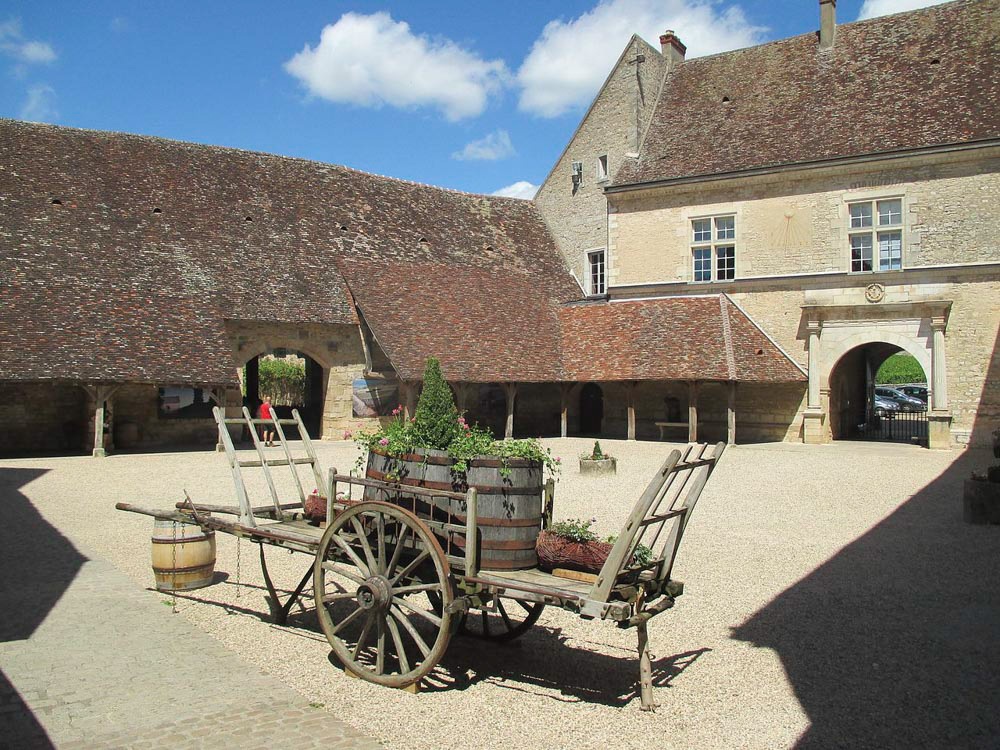 The Clos de Vougeot vineyard was created by Cistercian monks of Cîteaux Abbey, the order's mother abbey.
The land comprising of the vineyard was purchased by the Cistercians, or donated to them, from the 12th century to the early 14th century. The initial vineyard consisted of donations in 1109 to 111.5 The vineyard was complete, and a wall had been built around it, by the year 1336 it served as the flagship  vineyard  of  the Cistercians, and has been a highly recognised name for centuries.
Clos de Vougeot, also known as Clos Vougeot, is a wall-enclosed vineyard, a clos, in the Burgundy wine region, and an Appellation d'origine contrôlée (AOC) for red wine from this vineyard. It was named for the River Vouge, which is in fact only a stream separating the village Vougeot from Chambolle-Musigny. At 50.6 hectares (125 acres),
Clos de Vougeot is the largest single vineyard in Côte de Nuits entitled to the grand cru designation, while Corton in Côte de Beaune is the largest grand cru in Burgundy as a whole.
See : Destination Dijon to book tour
rue de la Montagne,
21640 Vougeot
0033 (0) 80 62 86 09
visites@closdevougeot.info
http://www.closdevougeot.fr/en/