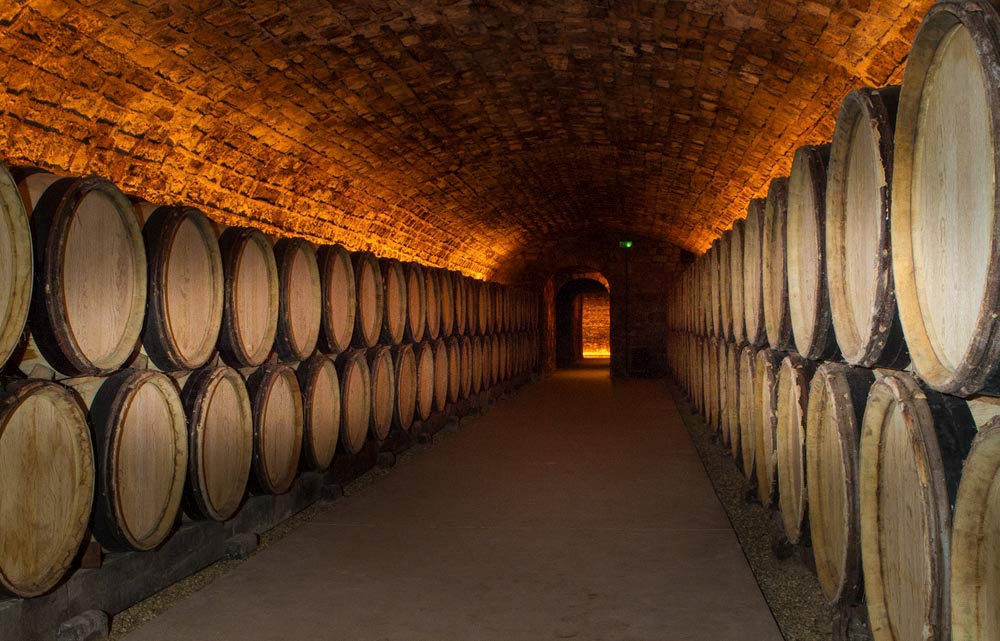 Maison Dufouleur Pere & Fils invite you to its 17th Century wine cellar: a guided tour of the elevage cellers followed by an AOC tasting
Here at Maison Dufouleur Frères, we have neither prescribed recipes duplicated unto infinity, nor an established dogma, with one exception: the dedicated search for quality everywhere and in everything. In Burgundy, the vineyard demands humility as well as an unwavering standard of excellence. Humility, because when confronting the richness and the diversity of our Terroirs, the Burgundy winemaker must take care not to impose his own style, but rather allow each terroir to express its own character.
Humility, when confronting the traditions of cultivating and maturing the wine that reflect centuries of
patient observation. While progress is important to our methods, long experience shows us that caution is necessary so as not to upset the delicate balance. The highest standard of excellence is also required, because in spite of all the natural gifts and historic traditions Burgundy possesses, unswerving devotion to excellence is requisite to the existence of great wines, that the result be worthy of centuries of reknown.
Our family has long treasured these values and made them their own. Our continuous presence at the head of the domain is the guarantee of a relentless perfecting of our techniques, even as we are committed to respecting tradition.
The proof is that we continue, generation after generation, to put our name on our wines.
See : Destination Dijon to book tour
17 rue Thurot
21700 Nuit-Saint-Georges
0033 (0) 3 80 61 21 21
caveaugroupes@dufouleur
www.dufouleur.com