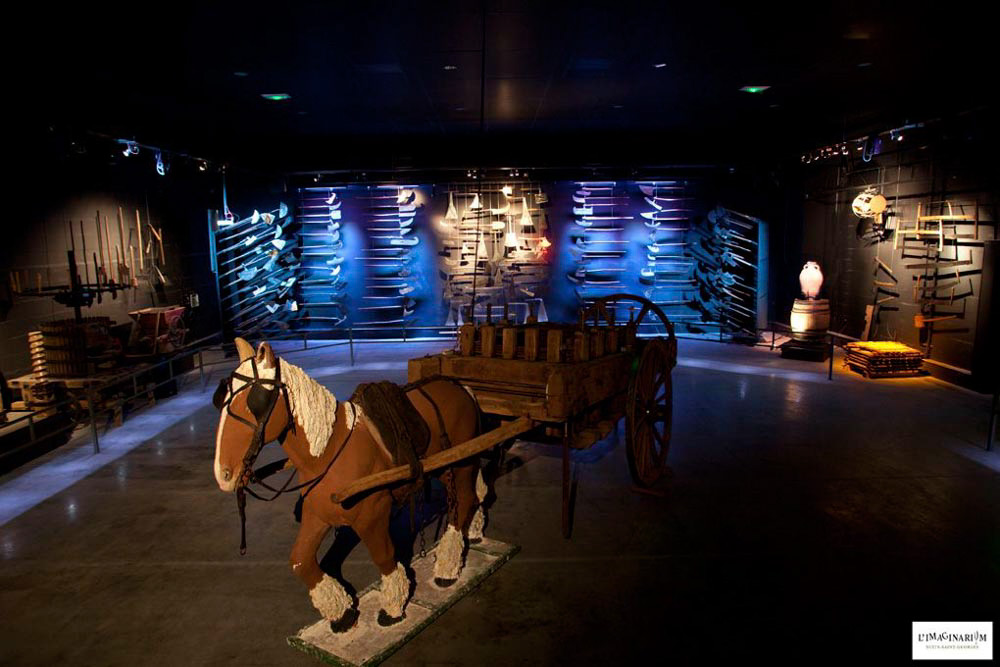 Nuit-Saint-Georges is known throughout the world for its famous Crus. But there is another place you shouldn't miss on your visit to Burgundy: the Imaginarium. A modern wine tourism site,providing a unique vision of the wonderful world of vines, vineyards and wine. A place where children and adults alike can have fun and learn about wine at thesame time, with two interactive guided tours.
Information on the origin of bubbles, an innovative concept designed by astonishing events creators and brought to life by quality partners, as well as a detailed description of the entertaining tour and the sensory space.
You will also find enriching facts about tourism in Burgundy, the world of effervescent wines, production methods, a sparkling glossary and practical information on how to reach us and make the most of your visit.
THE ONLY SPACE IN THE WORLD DEDICATED TO EFFERVESCENT WINES
A MAGICAL PLACE
The Imaginarium is a tourism attraction that subtly blends conviviality, hospitality and technological innovation for a noble cause: effervescent wine.
AN ENTERTAINING APPROACH
Fun and entertainment take on their full meaning through the bubbly wine theme of the Discovery Trail, where effervescence and its festive connotation pave the way for creativity, imagination and games.
AN APPEAL TO THE SENSES
A designated space for visitors to try their hand at sensory analysis to perfect their understanding of the mechanisms of taste.
See : Destination Dijon to book tour
Avenue du Jura
217000 Nuits-saint-Georges
0033 (0) 3 80 62 61 40
www.imaginarium-bourgogne.fr