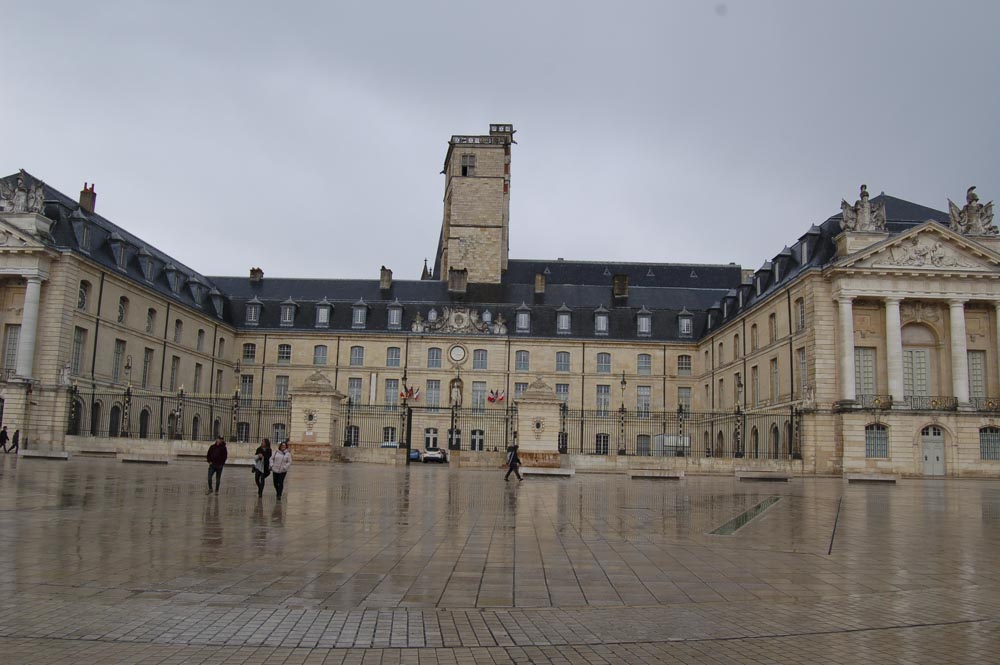 The Tower of Philippe Le Bon looms over the Palais des Ducs de Bourgogne and the Place de la Libération in the centre of Dijon. At night, it's illuminated in blue so that it stands out from the rest of the Palais.
The Philippe le Bon Tower is also known as the Terrace tower. Firstly, observe the richly sculpted decoration of the staircase which served the ducal home.
The tower dates from the 15th century and was built by Philippe Le Bon (Philip the Good), Duke of Burgundy from 1419-1467. He is noted for bringing Burgundy prosperity and prestige, and positioning it as a centre for the arts. Considered the most powerful of the Dukes of Burgundy, he switched allegiances between France and England in order to maximize his power.
Climb up its 316 steps and enjoy a superb view of the town.
See : Destination Dijon to book tour
11 rue des Forges
21000 Dijon
0033 (0) 895 700 558
info@otdijon.com
www.destinationdijon.com