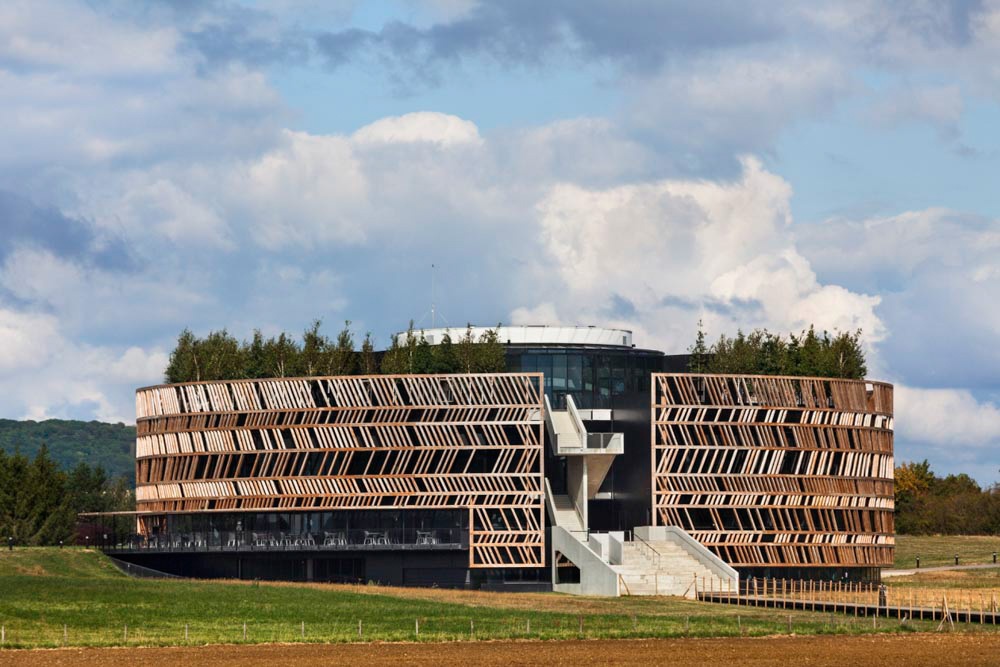 The Interpretation Centre offers a lively, interactive presentation of the siege of Alésia.
Ancient objects and reproductions, dioramas, films, models, multimedia terminals and reconstructions of instruments of war present you with the keys to understanding the history of the site. Various activites are also offered, intended both for children and adults : workshops, audioguides for visitors, with the choice of a "child" visit with games, or an 'adult' visit, a Toy Library for children from 3 to 8 years…
You are plunged into the heart of the combat, encountering the impressive reconstruction of the Roman lines of fortifications.
A full-scale immersion!
Alésia is also…An emblematic statue to commemorate the completion and the success of the excavations undertaken at Alésia, Napoleon III commissioned sculptor Aimé Millet to produce a colossal statue of Vercingetorix. 6.60 metres high, this artwork in copper sheet was erected in 1865. The stone plinth 7 metres high was designed by the architect Viollet-le-Duc and a Gallo-Roman site that has been open for over 100 years! Following the defeat of Vercingetorix, the Oppidum continued to be occupied. A prosperous Gallo-Roman town developed, particularly based on the activity of craftsmen specialising in bronze working. It was abandoned in the 5th century. The population has been estimated as several thousand people at that point. Of this ancient town, all that can now be seen are barely visible remains.
They correspond to the foundations and buried structures of monuments and habitations constructed over several centuries.
See : Destination Dijon to book tour
1 Route des trois Ormeaux
21150 Alise-Sainte-Reine
0033 (0) 3 80 96 96 23
contact@alesia.com
www.alesia.com