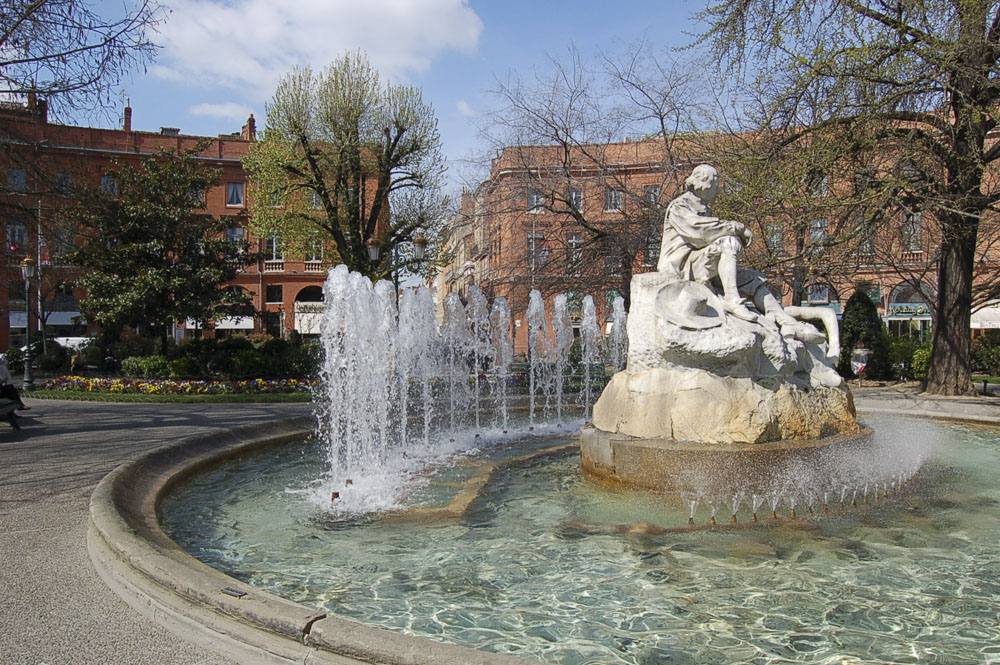 Capital of the department and the 4th largest city in France, Toulouse, city of 'brique rose', set on the banks of the plane tree lined Canal du Midi and the Garonne, is a bustling university city and cultural centre whose wealth has been increased by the arrival of the aeronautical industry and the Académie de l'Air et de l'Espace is the hub of all matters to do with aeronautics and space. The city has many charming hotels and excellent restaurants as well as a plethora of chic boutiques. The international airport is a short drive from the centre and the TGV also provides easy access to Bordeaux and Paris .
Towns in the Haute Garonne
The Place du Capitole
The Place du Capitole which covers 2 hectares, is a vast plaza with a Town Hall to rival most palaces. The façade dates from the mid 18th century and the Capitole has not changed its layout since the end of the 12th century. A smattering of lively cafés are set around the edge and are a regular meeting place for the citizens of Toulouse. Every Wednesday there is a vast bustling all day market here and underneath the square is a substantial underground car park.
The Cathedral of St Sernin
The Cathedral of St Sernin is the largest and said to be one of the finest Romanesque churches in the world, set as it is, on the pilgrim route to Santiago de Compostela. The Jacobins church is a marvel of Gothic art created around the Dominican monastery and with relics of Saint Thomas Aquinas. Its external appearance is almost austere, built entirely of brick, but in contrast the interior is extraordinarily light and its twin nave is supported by the famous huge palm tree columns.
Toulouse
The Pyrenees in general and the resort of Bagnères de Luchon are within easy reach of Toulouse as is the beautiful and unspoilt countryside between the city and the foothills of the mountains. A weekend spent skiing is eminently achievable or you can just enjoy visiting the attractive surrounding countryside and pretty villages including the 'Fronton' to the north of Toulouse with its delightful but as yet relatively unknown wines. Set at the centre of so many delightful departments, the Haute Garonne is at the heart of this varied region and ideally placed to benefit from all that it has to offer.
| Title | Address | Description |
| --- | --- | --- |
| | Haute-Garonne, France | |