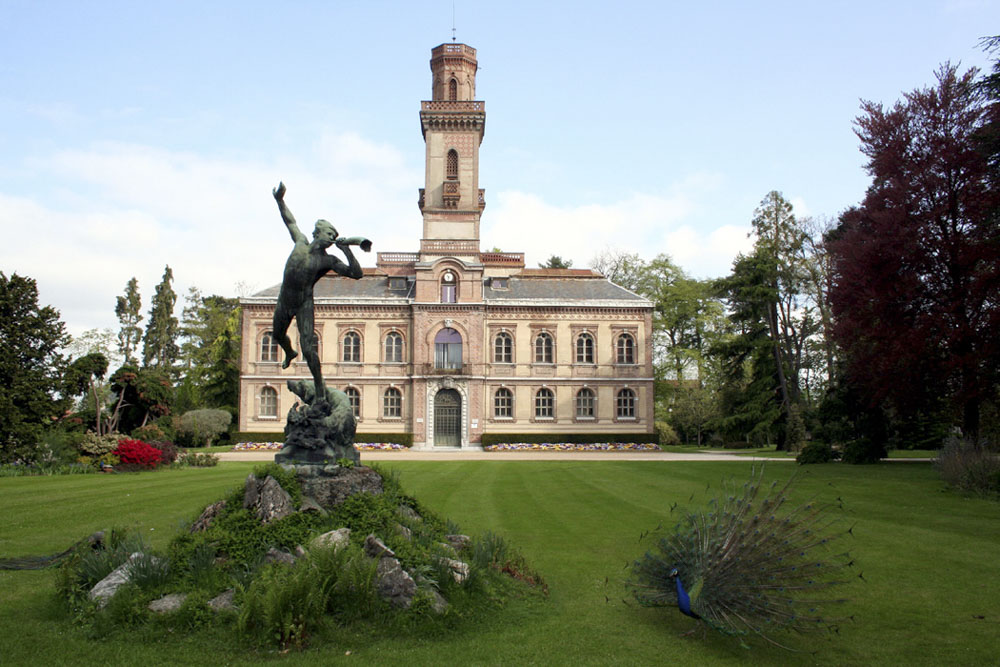 The Hautes Pyrénées is, as its name suggests, the department with the most substantial part of this imposing chain of mountains including some of the highest snow capped peaks. The National park of the Pyrenees extends to 45,000 hectares and is a perfect spot to observe a wide variety of flora and fauna including birds of prey, marmots and over 1,200 species of alpine flowers. Amongst the many sights are the summits of Midi D'Ossau, Balaitous, Vignemale, Marboree and the Cirque de Gavarnie, now a UNESCO world heritage site. At Pont d'Espagne you can visit the famous waterfalls. At Argéles-Gazost there is an animal park where you can watch bears and marmots, otters, roe dear and moufflon in their natural habitat and visit the Natural History Museum.
Towns in the Haute Pyrenees
Mauvezin
At Mauvezin the medieval fortress dates back to the 11th and 14th centuries originally constructed by the Counts of Bigorre and completed at a later date by Gaston Fébus and Jean de Grailly. Its 37 metre high keep houses a museum of archaeology and other treasures are exhibited in the courtyard. Set high up the Château it has an outstanding view of the Pic du Midi De Bigorre. In Nay you can visit the 'beret museum' which is unique in the world being the only one of its kind. Nay is one of the last two places where berets are manufactured. A portrait gallery depicts the many famous celebrities who have worn this most French piece of headgear.
Lourdes
Lourdes is probably the best known destination in the department where millions of pilgrims descend to the shrine of St Bernadette. As well as the vast underground Basilica of Saint Pius X dating from 1958, you can take a 100 year old chair lift to the summit of the Pic du Jer which overlooks Lourdes and offers a superb panoramic view of Tarbes, Pau and the mountains. Alternatively, a little tourist train covers n journey of just under 5 miles around the town of Lourdes and shows all its attractions. The Basilica of the Rosary is a masterpiece of Byzantine and Romanesque art with outstanding mosaic work in its 15 chapels.
Leisure
A wide range of leisure activities are available to visitors ranging from mountain biking, bicycle tours, hiking, rock and mountain climbing to canoeing, hang gliding, riding and skiing. With the resorts of Cauterets, Saint-Lary and Piau Engaly, Luz Ardiden, La Mongie and Peyragudes, the latter with a snowboarding park, there are runs for all levels. Cross country skiing is also a sport which is much practised. For keen golfers, there are 18 hole courses at Lannemezan, Bagnères de Bigorre, Tarbes and Lourdes whilst Laloubère has a 9 hole course.
| Title | Address | Description |
| --- | --- | --- |
| | Hautes-Pyrénées, France | |