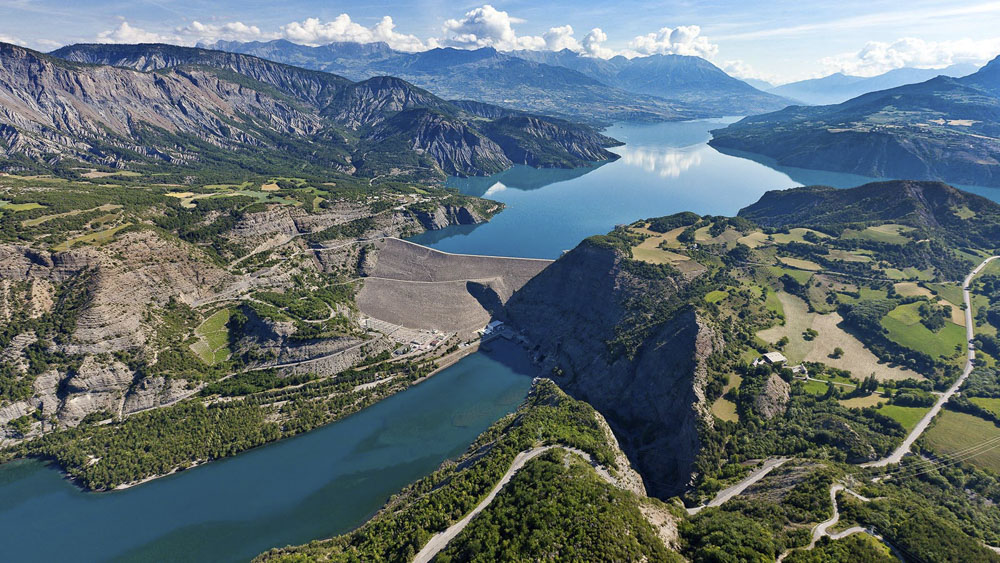 A haven of nature, the Parc National des Ecrins has many rare species including eagles, chamois, black grouse, ptarmigan and willow grouse and over 1,800 varieties of French flora. Edelweiss, saxifrage, purple gentians and lilies flourish.The Parc Régional du Queras was created at the behest of local residents in 1977. Dotted with little villages, St Vern with its typical chalets, fountains and sundials, is one of the most beautiful of these in France. In summer the area is transformed into a lush pasture for sheep, carpeted with wild alpine flowers.
Towns in the Hautes Alpes
Briançon
Between these parks lies Briançon, the highest town in Europe and the largest fortified site built by Vauban, with its narrow streets, sundials, gargoyles and churches. There is also a mining museum and the fascinating Musée La Mesure du Temps with the first sundial and atomic clock. The cliff top 13th Century Fort Queyras, has a medieval keep and later fortifications added by Vauban. At Embrun, known for its architectural heritage, the 12/13th Century Cathedral of Notre-Dame-du-Réal has a collection considered to be the fourth most important in France.
Serre-Ponçon
The popular resort of Serre-Ponçon nearby is the largest man-made lake in Europe (3,000 Ha). Gap is well placed for touring the region and has a botanical conservatory with 1,000 varieties of rose, 500 of apple and 800 of pears. You can also visit the 14/16th Century medieval castle in Tallard. The natural gorges in the Buëch stretch for more than 4 kms, carved out by the River Méouge, with numerous waterfalls and natural pools.
Drac Valley
At the end of the Drac Valley is the spectacular Saut de Laire waterfall, whilst at Le Gioberney is the "Cascade du Voile de la Mariée" or Bride's Veil waterfall. The department is a popular haunt of fishermen with 75 lakes, rivers and streams stocked with numerous species of fish. With a total of 2,000kms of rivers, a fishing permit is compulsory but valid throughout the department. In this delightful department full of Provençale charm with local produce in abundance, other activites include hiking, biking, climbing, potholing, horse riding and golf as well as paragliding, microlighting and skiing. Copyright: Sarah Francis
| Title | Address | Description |
| --- | --- | --- |
| | Hautes-Alpes, France | |