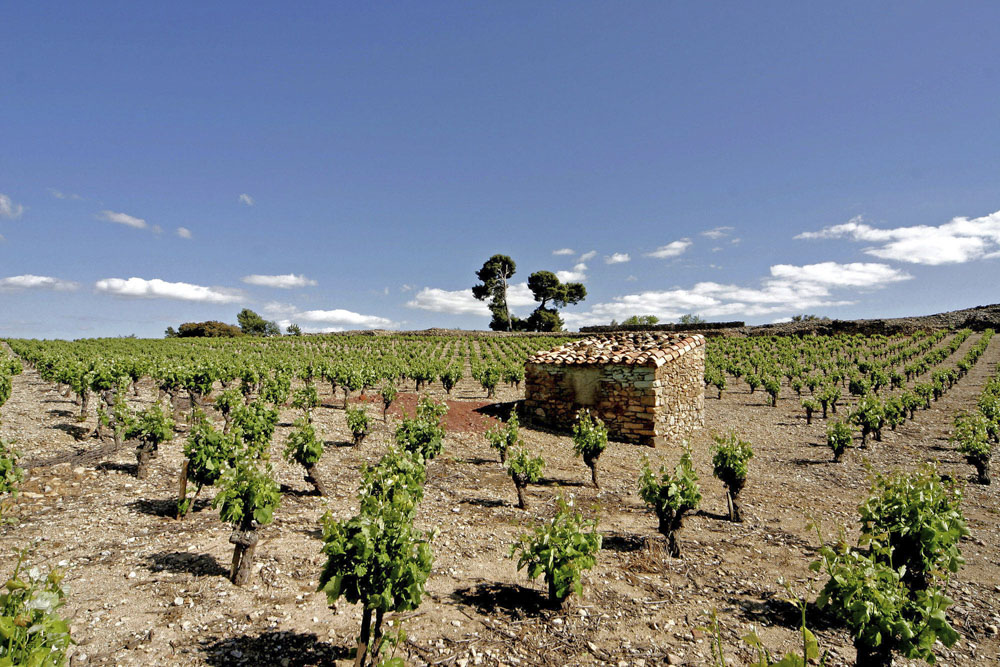 The Herault has a rich heritage of winemaking and some important domaines. The vineyards start in the Narbonne area. Inland, St Chinian conjures up visions of the full bodied red wines for which the region is famed whilst round the pretty towns of Beziers and Pezenas, there are vineyards as well as around Clermont l'Herault and in the Minervois. On the coastal plains are the popular resorts of Cap d'Agde and Sète, the largest fishing port in Mediterranean France with its canals, restaurants and annual colourful water jousting competitions. Along the coast is the salty 'Bassin de Thau', famous for its oyster beds.
Towns in the Herault
Montpellier
The City of Montpellier, once a major port for spices, is a bustling hub of activity with its airport, TGV, University and International school. The elegant 18th century properties blend well with some impressive modern architecture. Chic shops, cafés and restaurants abound and the beach is nearby should you tire of shopping. The attractive market town of Pezenas is the only town in the Herault to be called "Ville d'art". With its 16th-18th century mansions it is at the heart of the wine producing countryside. A local speciality are the 'petits pâtés', a sort of mince pie introduced by Clive of India. Bezier has medieval buildings and the imposing XIVth Century Cathedral dominates the scene.
Olargues
Inland the land rises to a plateau. The medieval town of Olargues is one of the most beautiful sites of the Haut-Languedoc Regional park, protected for many years by its high tower. Lamalou les Bains is, as its name suggests, a spa town equipped with a Casino, whilst nearby Clermont l'Hérault is set amongst the vineyards and olive groves. The Lac de Salagou, an inland sea, is a popular and lively resort. The mountains of 'Espinouse' offer scope for mountain biking and trekking and at Ganges are the gorges of the River Vis. Lodève with the Causses and Cirques beyond it upstream and the fertile plains below is set in an area of streams, rivers and lakes and has a national tapestry workshop open to the public and a fortified Cathedral, an Episcopal palace and the Mansion of Cardinal Fleury.
Les Grottes et Les Caves
The department has a wealth of caves, including the Grotte de la Clamouse, the largest in southern Languedoc, the Grotte de la Deveze near Saint Pons, one of the most beautiful in France, and near the Gorges du Tarn is the Grotte des Demoiselles or the Fairies' Cave. The Gorges d'Heric are amongst the most spectacular in the area, with sheer cliffs offering scope for climbers. The Cirque de Mourèze has dolmens cast over 300 hectares whilst the Cirque de Navacelles, 300 metres deep, is unique in France and very impressive. At the entrance to the Gorges du Hérault is the village of St. Guilhelm Le Desert, with its lovely Romanesque Abbey of Gellone.
| Title | Address | Description |
| --- | --- | --- |
| | Hérault, France | |