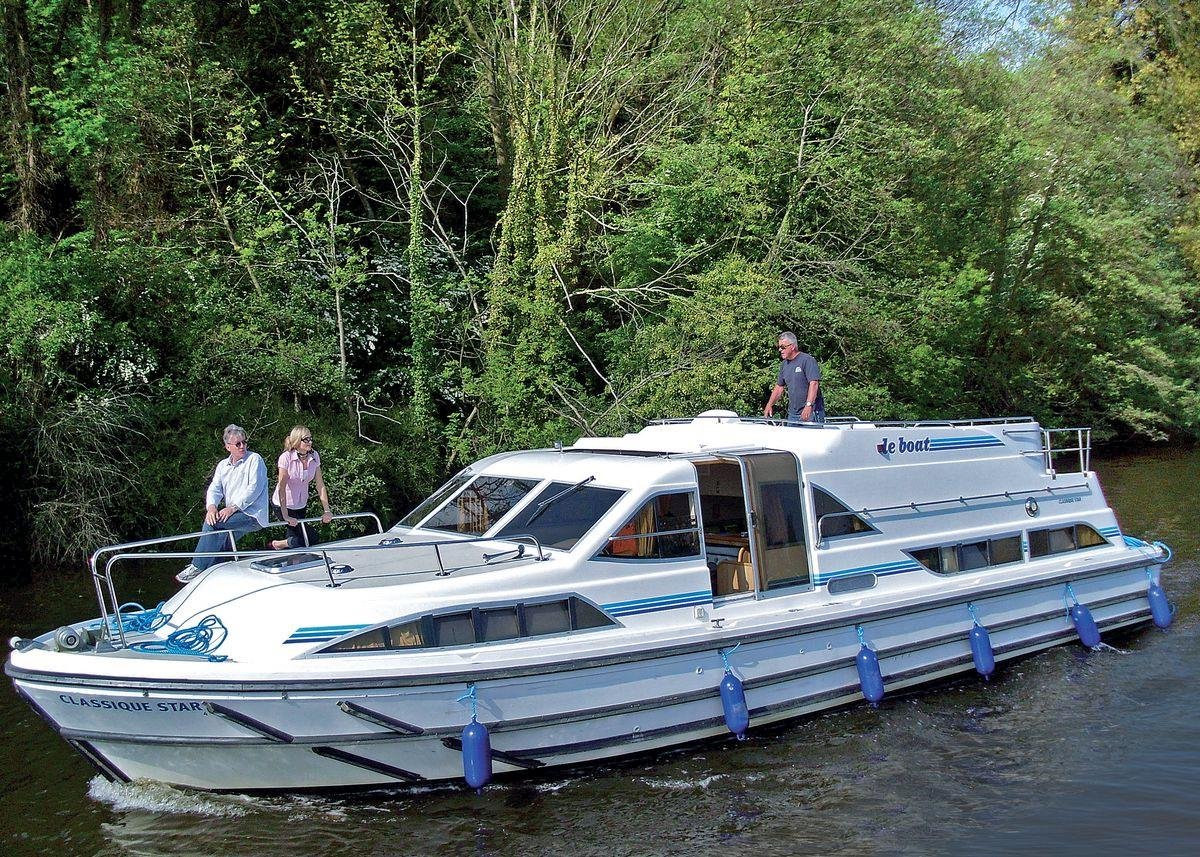 In Vioménil amidst the beautiful Vosges Mountains, the Saône River bubbles crystal clear, draining the hills and valleys along its run of 480 kilometres (298 miles) to the Rhône River at Lyon. A Burgundy map shows that it's navigable from Corre all the way to Lyon, a beautiful stretch spanning 371 kilometres (230 miles). Your Burgundy boat hire in France covers some of the prettiest waterways, which include adjoining canals and major tributaries!
The river's source is 396 metres (1,300 feet) above sea level, and the river makes most of its fall before Gray. From Gray all the way to the Rhône the drop is only 34 metres (111 feet). This means that the Saône is a very gentle river — slow, wide and peaceful below St. Jean-de-Losne on the Big Saône. It is narrower and more rural above Axonne on the Petit Saône.
Rent a boat from 'Le Boat' and see the canals in Burgundy……….