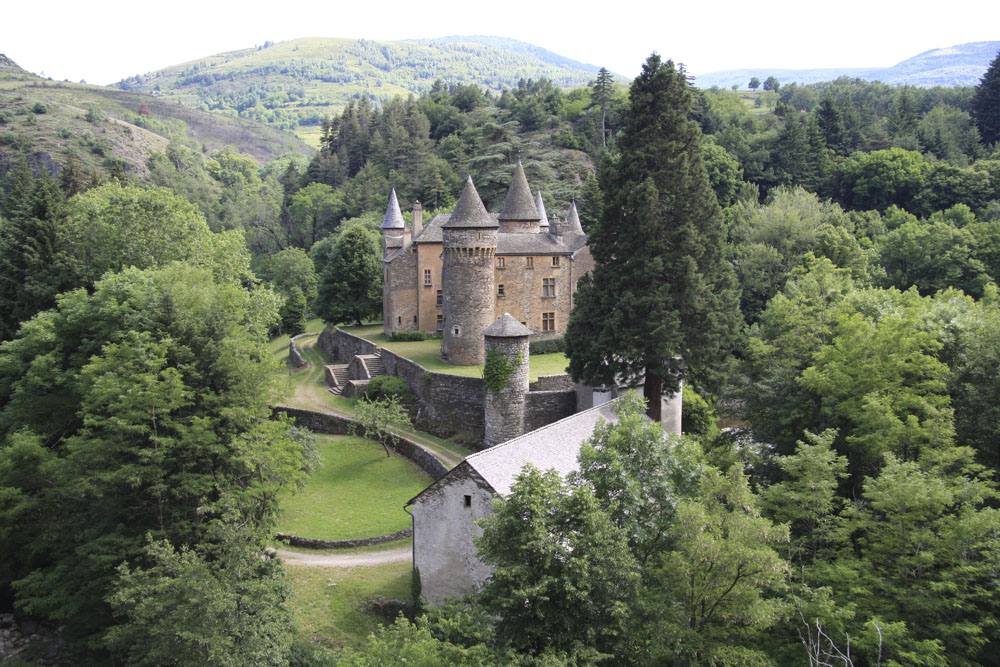 The least populated department of France, the Lozère combines the vast granite area of the Margeride to the north, Aubrac to the west, the Gorges du Tarn, the limestone Causses and the River Lot to the Centre and south west and to the south east, the Cevennes, with over 550,000 hectares of unspoilt countryside overall. The Gevaudan Park near Marvejols has 100 semi wild wolves whilst at La Margeride, a bison park occupies 200 hectares.
Towns in the Lozere
Florac
Florac with its 17th Century Château is headquarters of the Cevennes National Park with over 1,656 species of flora, some unique, and countless mammals, birds, reptiles and fish. The sheep farming on the vast plateaux of the Causses produces excellent Roquefort cheese. L'Aven Armande in the Causse Méjean has a funicular railway to transport you 50 metres beneath ground to a cave big enough to house Notre Dame easily, with over 400 stalagmites whilst the 'Grotte de Darligan' is the biggest cave in the Causses.
Mende
The rugged Gorges du Tarn are over 80 kms long and boat trips depart from la Malène whilst nearby are the smaller wilder Jonte Gorges. Mende, the administrative centre, is the rugby capital of the world. It has a gothic cathedral, 13th Century synagogue and a Penitents' Tower. Mount Lozère offers Nordic skiing in winter and trout fishing in summer on the Barandon Lake and the Tarn.
Bagnols les Bains
At Bagnols les Bains is a thermal spa and casino. There is much to see from the village of St. Eminie, one of the most beautiful in France, to the fortified gem of La Garde Guérin with its 12th Century church, St-Laurent-de Treves, site of dinosaur fossils, the old wool mill at Langogne and Les Bondons which boasts the second largest site of menhirs in Europe. At Garabit, a towering Viaduct was built by Eiffel for the Paris-Bezier railway. Finally, the route taken by Robert Louis Stevenson on his donkey from Le Puy en Velay to St. Jean du Gard features in many parts of the region.
| Title | Address | Description |
| --- | --- | --- |
| | Lozère, France | |