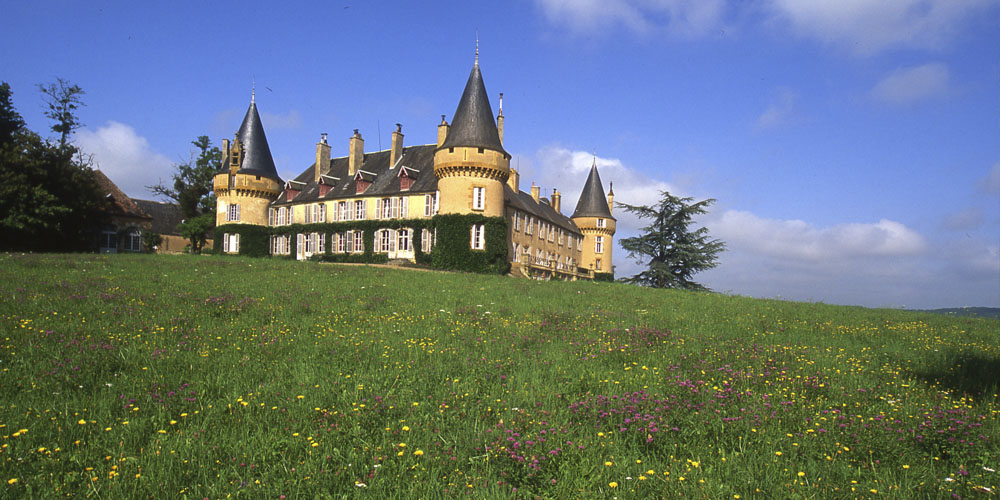 This is a glorious area of pasture, woodland and gracious lakes dotted with historic buildings. The wines of Pouilly sur Loire are fine and most famous of those is Pouilly Fumé. The Circuit des Vignobles offers the chance to sample these delicious wines which are not included in the Burgundy appellation. Nearly 1,000 hectares are planted mainly with the Sauvignon grape known as 'blanc fumé' because of the smokey grey tinge of the grapes. The wines have a 'flinty' edge.
Towns in the Nievre
Book a Hotels in the Nievre
Magny Cours
The French Grand Prix is held every July at Magny Cours Formula 1 circuit, just south of Nevers. The third city of Burgundy, Nevers is at the confluence of the Loire, Nièvre and Allier Rivers. With the 15/16th century Palace of the Dukes considered as the first of the Loire Châteaux, it also has ramparts, a medieval gateway, a gothic style Cathedral on the foundations of a Romanesque church, and an 11th century church, once part of the Abbey of Cluny. The Frédéric Blandin Municipal Museum is devoted to the famous local blue, green and yellow pottery on a white background, the first pottery in France dating from the 16th century, introduced by a family who arrived from Italy.
Clamecy
Where the Loire Lateral Canal meets the Nivernais Canal, on an island is the charming and vibrant town of Decize, with the remains of a Romanesque chapel and a church as well as the remains of the original fortifications. Also on the Nivernais Canal, is the town of Clamecy which was the centre of the logging industry in the last century. The Musée d'art et d'histoire Romain-Rolland details the history of this ancient tradition and there is an annual celebration of water jousting on the 15th July. There is the 13th century church of La Collègiale St Martin and a very pretty town centre with narrow streets fanning out from the main square.
Vézelay
Opposite Vézelay, the 12th century feudal château of Bazoches, with its four towers and a keep set around an internal courtyard, was transformed into a military garrison in 1675 by Vauban as a result of a bonus from the King, Louis XIV. To the east, at the heart of this region, the National Park of the Morvan, a huge verdant granite plateau, is a popular venue for walking, riding and mountain biking whilst the Lac des Settons offers every facility for water sports.
| Title | Address | Description |
| --- | --- | --- |
| | Nievre, France | |