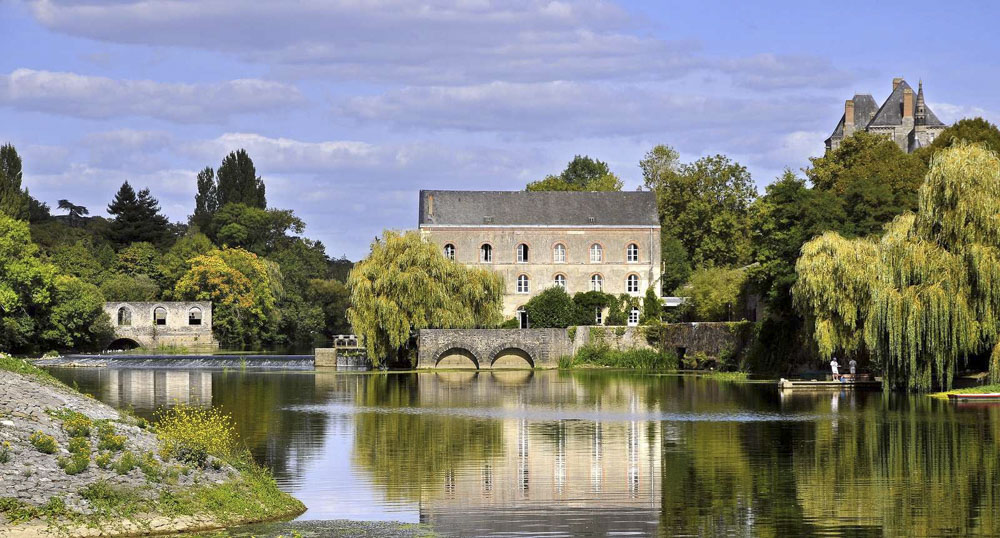 Famous as much for its imposing Châteaux as for the excellent wines it produces, this vastly varied region extends from the temperate coastline of southern Brittany to Le Mans in the east. Communications are good with Ryanair flights to Nantes, the TGV and excellent motorways from north to south. To the North, the Mayenne abuts Normandy and is an unspoilt rural department of agricultural land. The regional park is a refuge from the bustling urban world. The capital, Laval, has a medieval Château and imposing city walls and the department is generally rich in Romanesque architecture.
The Loire Atlantique offers 'bon viveurs' the pleasure of its native Muscadet, the perfect accompaniment to its plentiful seafood. Nantes is the capital with its medieval castle, cathedral and pretty half-timbered houses whilst to the south is Saint Nazaire with its sandy beaches. Superb coastal resorts abound and historic buildings proliferate in this rich department, once part of Brittany. The central department of Maine et Loire produces delicious Saumur wines as well as those of Anjou amongst others. Angers with its medieval Château was once the second capital of England and is the main city of this department.
To the east, the Sarthe, named after the river that flows through it, is probably best known for the 24 hour race held every year at Le Mans but is equally noteworthy for its historical architectural gems spanning the ages and picturesque villages and towns. There is also a substantial regional park. To the south, the Vendée is renowned for its exceptional climate, boasting sunshine to rival the Côte d'Azur and with popular holiday resorts on the Atlantic coast including Les Sables-d'Olonne and many others including the island of Noirmoutier. La Roche-sur-Yon is the administrative town of the department. Copyright: Sarah Francis.
Departments in Pays-de-La-loire :-
Book a Hotel in the Pays de la Loire
Weather in the Pays de la Loire