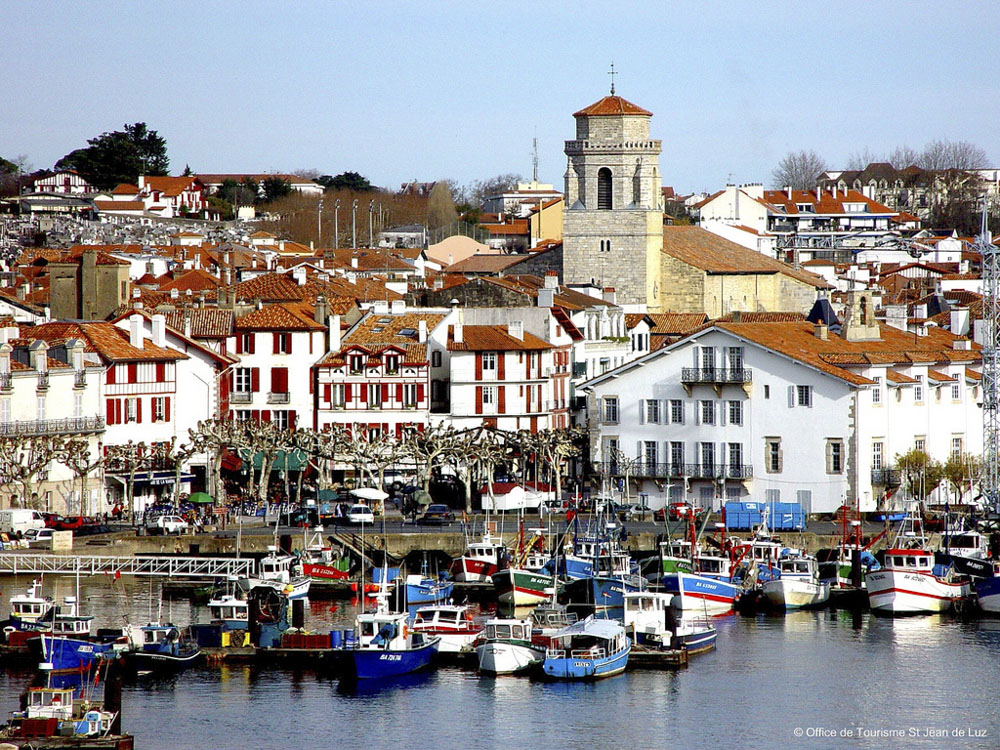 The Pyrénées Atlantiques is the most southerly department in Aquitaine. Bordered by Spain, the Pyrenees and the Atlantic coast, this department is home to the Béarn and the famous Basque country. This is an area steeped in history. The very attractive city of Pau with its formidable Château was birthplace of King Henry IV of France and is the capital of the Béarn. With the Pyrenéen chain forming a dramatic backdrop, best viewed from the Boulevard des Pyrenees, it is a sophisticated city with fine shops and the Musée des Beaux Arts. Wellington was stationed in this 'city of palms' with his troops. Two of the famous musketeers, Porthos and Athos, also once lived in this department.
Book a Hotel in the Pyrenees Atlantiques
The Béarn
After the death of Henry IV, the area was attached to the Kingdom of France in 1620. The Béarn mainly consists of the valleys of the Gave d'Oloron and the Gave de Pau which are famous for their excellent salmon and trout fishing. To the East of the Béarn are the vineyards of the Jurançon and the mountains boast three ski resorts which offer skiing for all levels. Bayonne, where the Adour meets the Nive, is the capital of the region. With fortifications dating back to Roman times, the town has many traces of its historic past, including the impressive 14th Century Cathedral of Sainte Marie, the typical colombage houses of the region and the Bonnat Museum of Art.
Bayonne
Bayonne is a delightful place to visit. Famous for its smoked ham which is served wafer thin, it is also renowned for its chocolate and for the invention of the bayonet. The seaside town of Biarritz is one of the principal resorts on the Côte Basque. It gained recognition with the arrival of the Empress Eugénie who fell in love with the area and built a Palace (now the Hotel du Palais) on the front. She it was who gave her name to the spa at Eugénie-les-Bains in the Landes. Queen Victoria was amongst the regular visitors. There is an annual surf festival, golf courses and many other facilities. Now served with regular flights by Ryanair, the area is more visited than ever.
St Jean de Luz
In the medieval town centre of the pretty port of St Jean de Luz are some of the best seafood restaurants on the Côte Basque, as well as a Casino and many fashionable shops. The architecture owes as much to Spanish and Moorish influence as to Basques. The area has a variety of sporting activities from the playing of 'Pelota' and bull fighting  at Bayonne to canoeing, sailing, surfing, hiking and skiing. The Basque people are also passionate about rugby, as well having many fine male choirs, a pastime which goes well with rugby!. They are people proud of their local cuisine and customs.
| Title | Address | Description |
| --- | --- | --- |
| | Pyrénées-Atlantiques, France | |