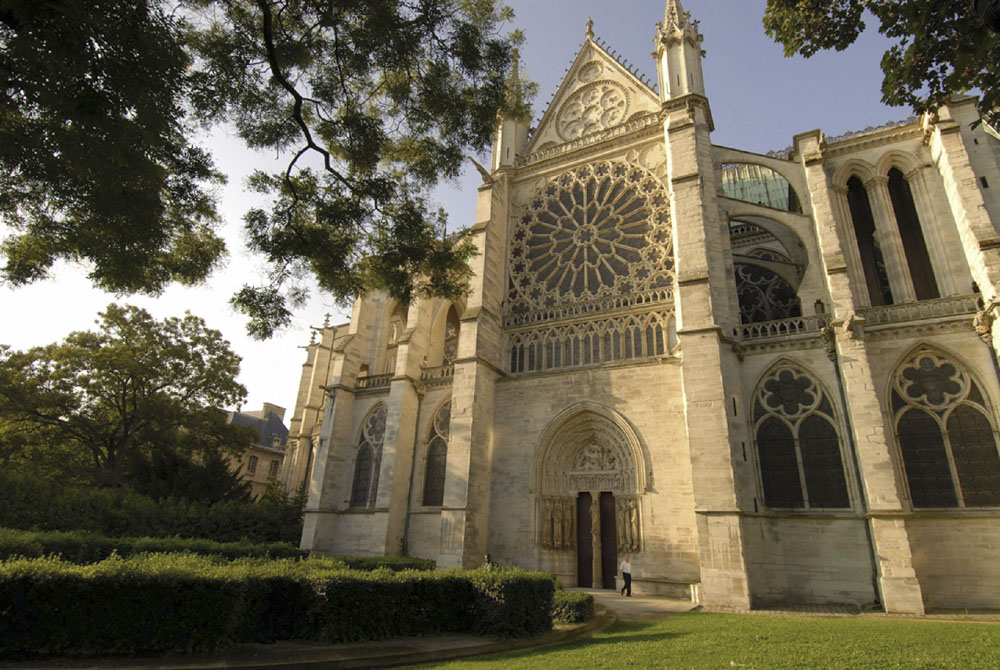 The Basilica of Saint Denis
The 12th century basilica of the historic town of Saint-Denis is one of the best known symbols of the kingdom. A masterpiece of gothic art, built by order of Abbot Suger on the sepulchre of Saint Denis, patron saint of France, it contains the world's largest collection of funeral sculptures. Most of the kings and queens of France were buried here although many were desecrated in the revolution. In total, 43 kings, 32 queens, 63 princes and princesses have their tombs there. The superb rose window above the entrance is amongst the best of its kind. Nearby is the Art and History museum in the Carmelite convent where the daughter of Louis XIV stayed. With its beautiful chapel by Richard Mique, it houses an extensive collection of objects discovered in excavations and a fine apothecary as well as an important archive by Paul Eluard and a collection from the commune of Paris .
Towns and attractions in Seine-Saint-Denis
Hotels in Seine Saint Denis
The Stade de France
Also at Saint-Denis is the Stade de France, built in 1998 for the World Cup. This modern day 'temple to football' with its striking and brilliant design, is also regularly used for large scale concerts and has a capacity for 80,000. Designed by four architects, Michel Macary, Aymeric Zubléna, Michel Regembla and Claude Costantini, the stadium is considered that of the 'troisième millénaire'.
Le Bourget Aero Museum
The oldest aeronautical Museum in the world is at Le Bourget. Created in 1919, it presents a panoramic account of man's conquest of the skies and space with its outstanding collection of aircraft. At La Villette, a site previously used for abbatoirs, where the 19th arrondissement meets the Seine St Denis, has been turned into the biggest green space of Paris, a parc of 55 hectares with 10 gardens designed by Tschumi. In 1990, the Conservatoire of music and dance was inaugurated and here, too, you can visit the Cité de la Musique and the Musée de la Musique created in 1995 and 1997 respectively.
Saint-Ouen
The 'Puces de Paris' at Saint-Ouen is the historic flea market of antique dealers which had its centenary in 1985 and which is now listed meaning that no changes can be made to this, the largest antique market in the world, without the agreement of an architect of the 'bâtiments de France'. The 2,500 antique and bric-à-brac stalls are visited by 11 million people every year. This fascinating market is open three days a week on Saturday, Sunday and Monday.
| Title | Address | Description |
| --- | --- | --- |
| | Seine-Saint-Denis, France | |