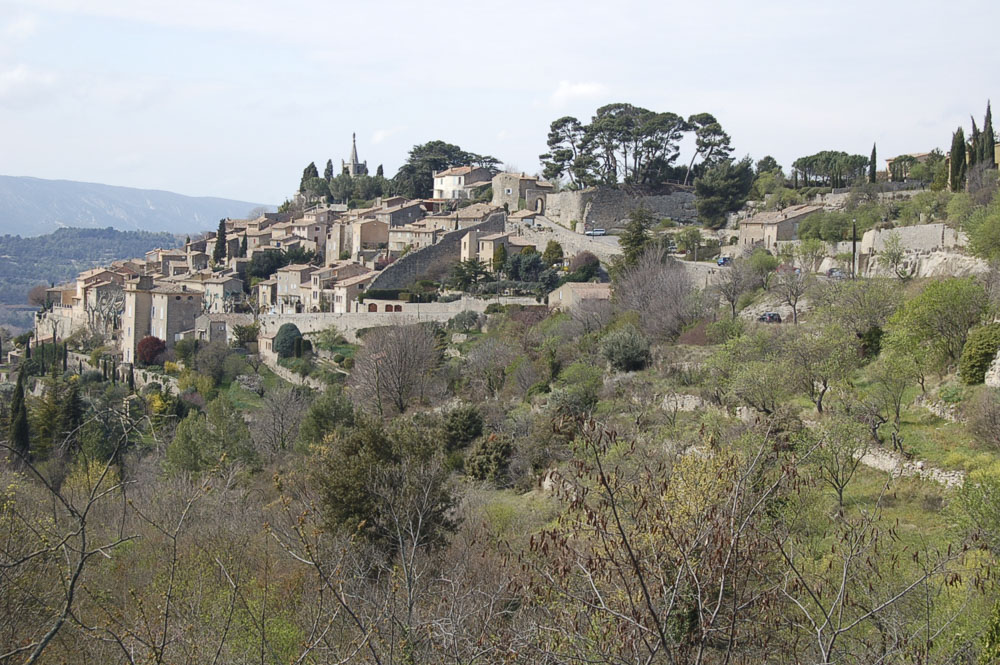 Images Vaucluse – Copyright Informationfrance.
Much of the Vaucluse dates back to Roman times and the evidence is to be seen in Vaison La Romaine with its digs and upper mediaeval city as well as in Orange which has the best preserved of all Roman Theatres. In Cavaillon and Carpentras are Arcs de Triomphe and near Bonnieux is the Pont Julien Roman Bridge. Other architectural delights include the famous bridge and the imposing Palais des Papes in Avignon which more resembles a citadel than a palace, so vast is the area it covers. The region is a paradise for those who appreciate the produce of Provence, from truffles which abound in the Papal Enclave and around the Comtat region, to herbs and lavender.
Towns in the Vaucluse
Book Hotel in the Vaucluse
The Luberon
Beloved by artists and film directors alike, the Luberon was immortalised by Peter Mayle in "a Year in Provence'. The films of Pagnol, "La Gloire de mon Père' and 'Le Château de ma Mère' were made in the area whilst "Manon des Sources "and "Jean de Florette' were filmed in Vaugines, Mirabeau and Ansouis and Van Gogh and Cézanne both painted here. The views are superb whether of the Mont Ventoux, the Dentelles de Montmirail or the lavender fields of the north. The Abbaye de Senanque, featured in many pictures surrounded by lavender, is one of the finest Romanesque Cistercian monasteries in France. Nearby is the Village des Bories with its small dry stone huts.
Isle sur la Sorgue
Richerenches, site of an important Saturday Truffle market from December to April, has a 'Truffle Mass' every January when a collection of truffles is taken to benefit the church. The annual truffle fair is attended by the greatest chefs from all of France. Garlic is celebrated in Piolenc and in Sault, every August for the past decade, there has been a lavender festival. There are cherry, melon and strawberry fairs elsewhere. The local markets extol the vibrant colours and heady fragrances of Provence, with the treasures yielded by the local soil. The market of Isle sur la Sorgue, Carpentras, Apt, Coustellet and Velleron have been selected by the National Council for the Culinary Arts for the atmosphere and the quality of their products.
Châteuneuf-du-Pape
The stunningly pretty villages perched on the hillsides include such famous names as Bonnieux, Ménerbes, Lacoste, Gordes with its 16th Century Château, and Roussillon with its distinctive ochre coloured cliffs. The department benefits from proximity to the coast, Marseilles or Nimes airports and the TGV in Avignon. On the gastronomic front besides all the wonderful produce already mentioned, the vineyards of the Vaucluse are justifiably renowned for the delicious wines of Beaumes de Venise, Vacqueras, Châteuneuf-du-Pape and of course Côte du Rhone and Côte du Rhone Villages.
| Title | Address | Description |
| --- | --- | --- |
| | Vaucluse, France | |